AGM H5 64GB 7000mAh baterie 109dB reproduktor
Maximálně nejhlasitější telefonní reproduktor na světě 109 dB
7000MAH baterie
First Android 12 Robustní smartphone
20MP Infračervená kamera pro noční vidění
IP68/IP69K/MIL-STD-810H
64GB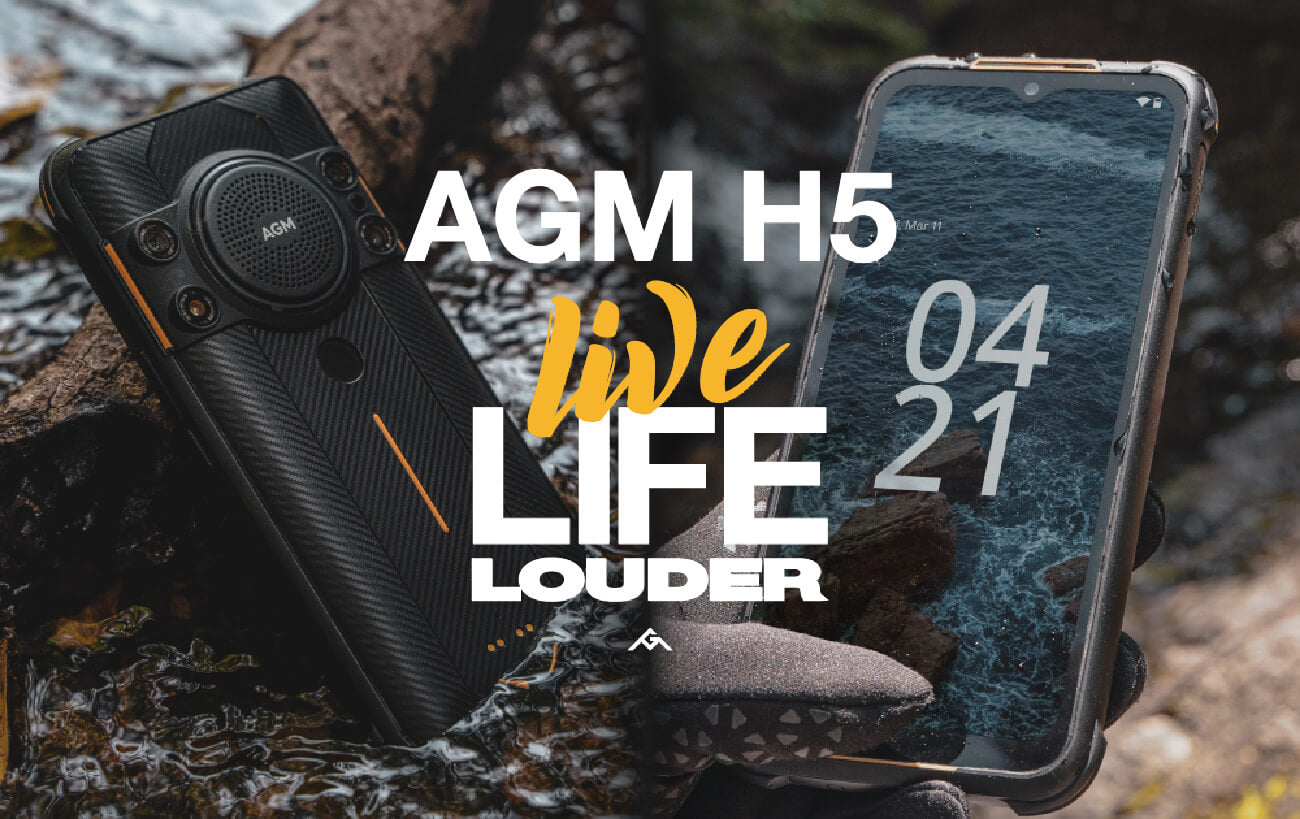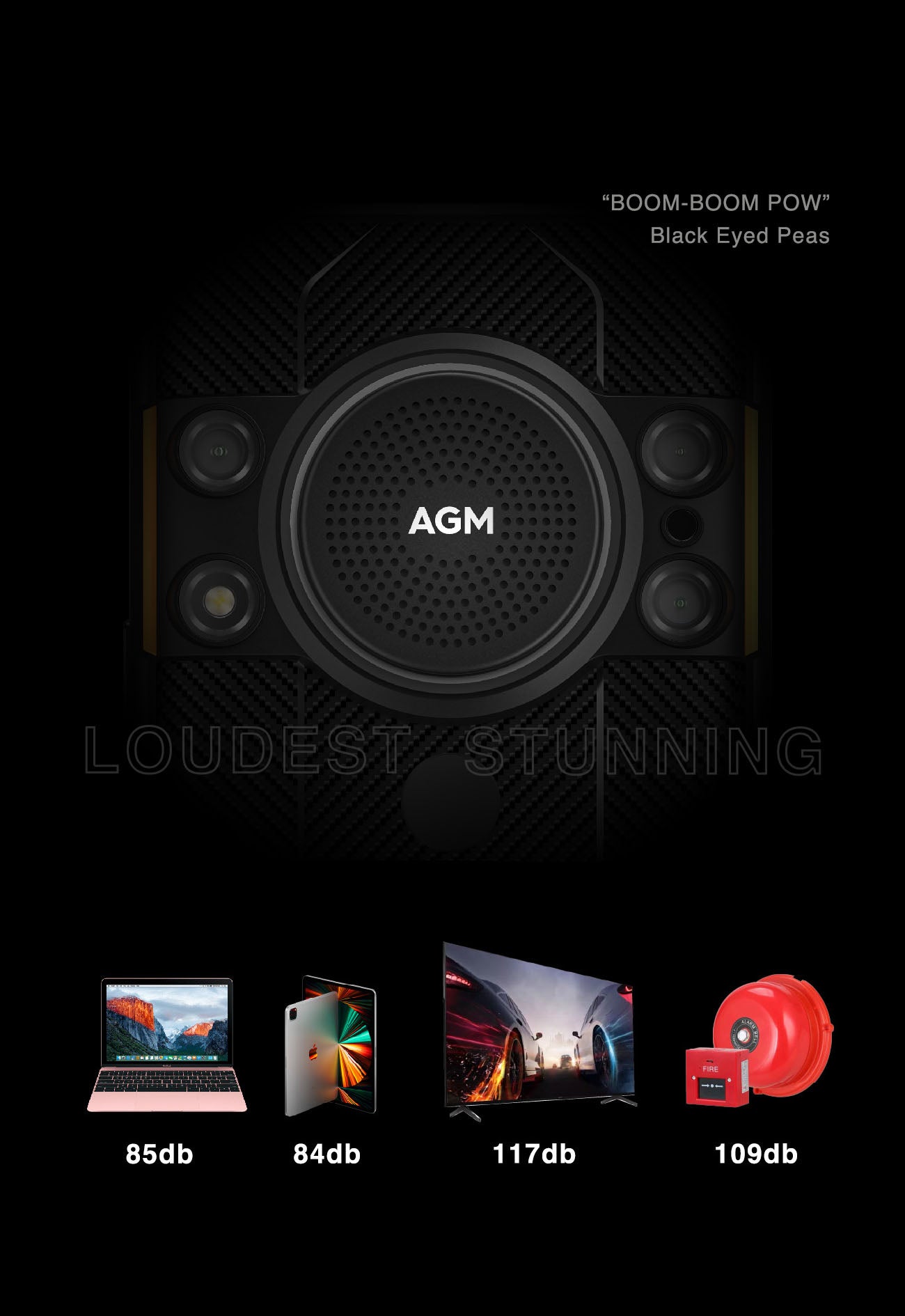 BOOM! BOOM! BOOM! GOTTA GET-GET
MAXIMUM 109dB
TRUE 360° CLARITY
The latest AGM H5 enlarged the room of resonance, boosting your audio experience with the iconic world's loudest phone speaker. Prepare yourself for the world of a brand-new audio experience. The giant speaker has a 33mm diameter and a maximum volume of 109dB. Let the sound pierce through the walls and spaces. Mobile speakers have never been so powerful. Great sounds mean a lot.
If 109dB does not ring a bell for you, here is the sound intensity list. MacBook Pro 85dB iPad 84dB TV 117dB Firework 150dB Alarm Siren 109dB Car Engine 68dB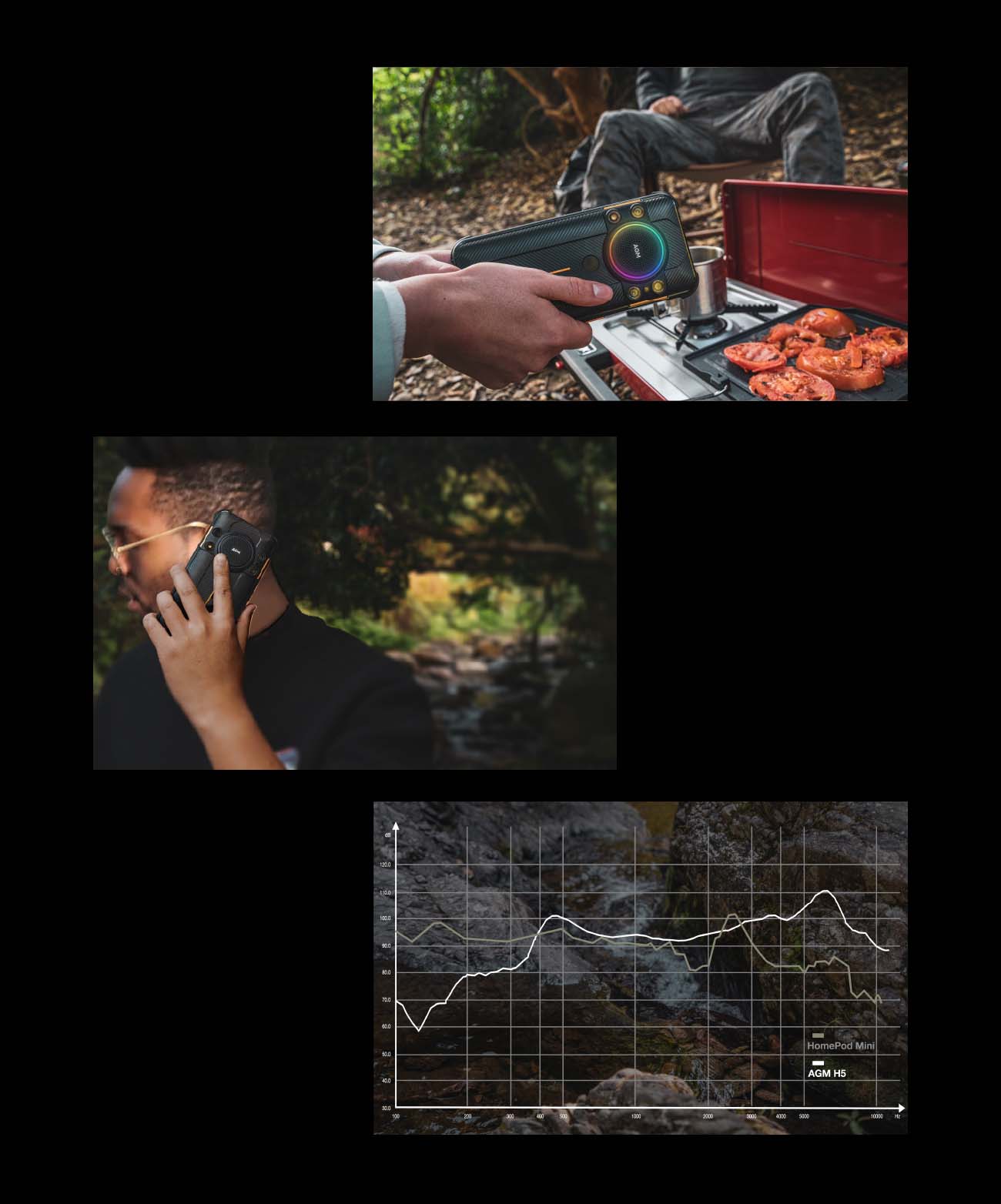 BRING THE PARTY OUTSIDE.
You can host a party anytime, anywhere, with AGM's iconic world's loudest mobile speaker.
NEVER MISS ANY NOTIFICATIONS.
Every notification will be loud like an alarm, and it is impossible to miss.
SMART POWER AMPLIFIER.
The Smart Power Amplifier adjusts the volume for both rises and falls.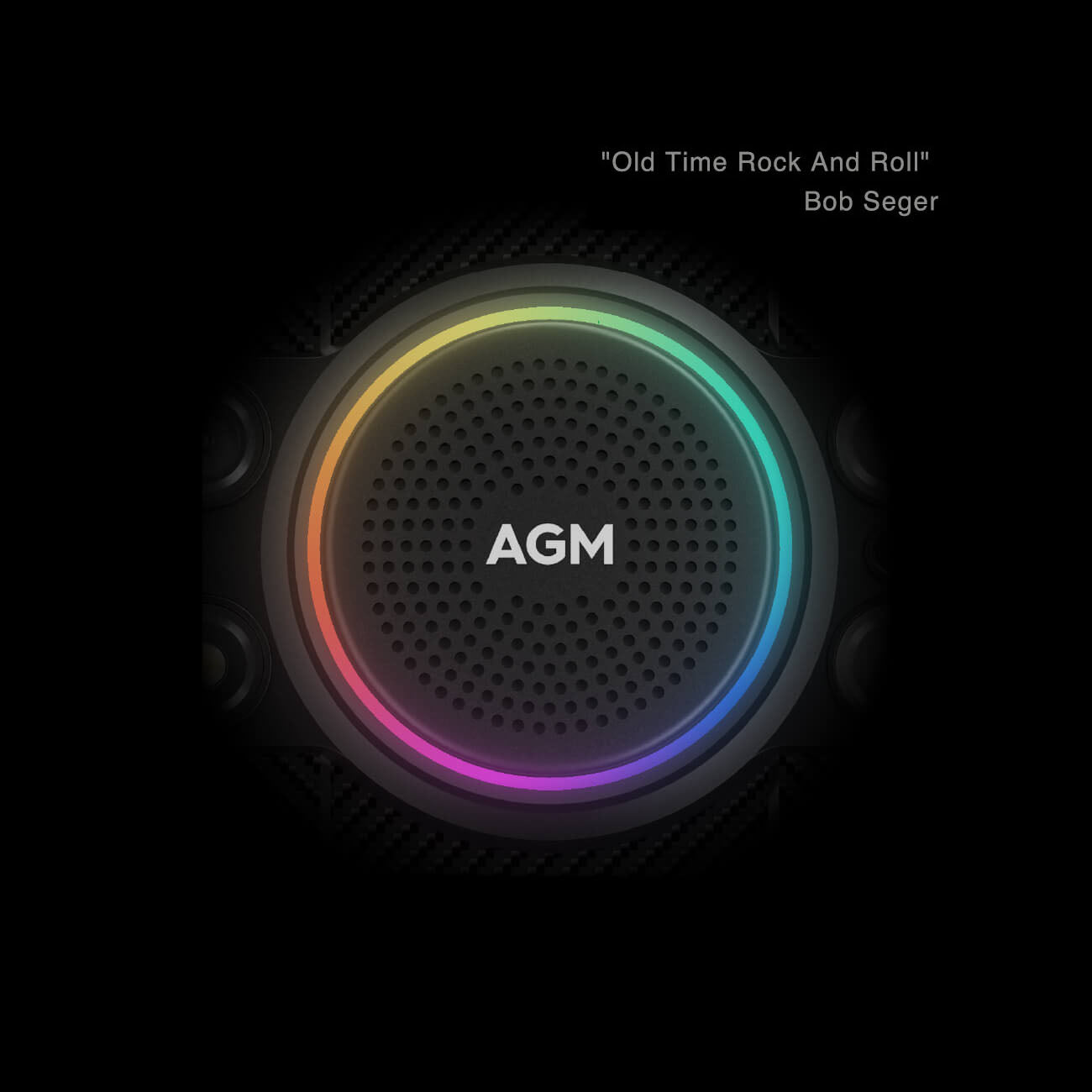 TODAY'S MUSIC AIN'T GOT THE SAME SOUL!
Let the 8-light-bulb dance with the music.
Try to surround your favorite music with the RGB ringlight, and spread your joy now with your friends. Light up your days and nights, and share your shine and light. 5 Light Effects cleanse your boredom.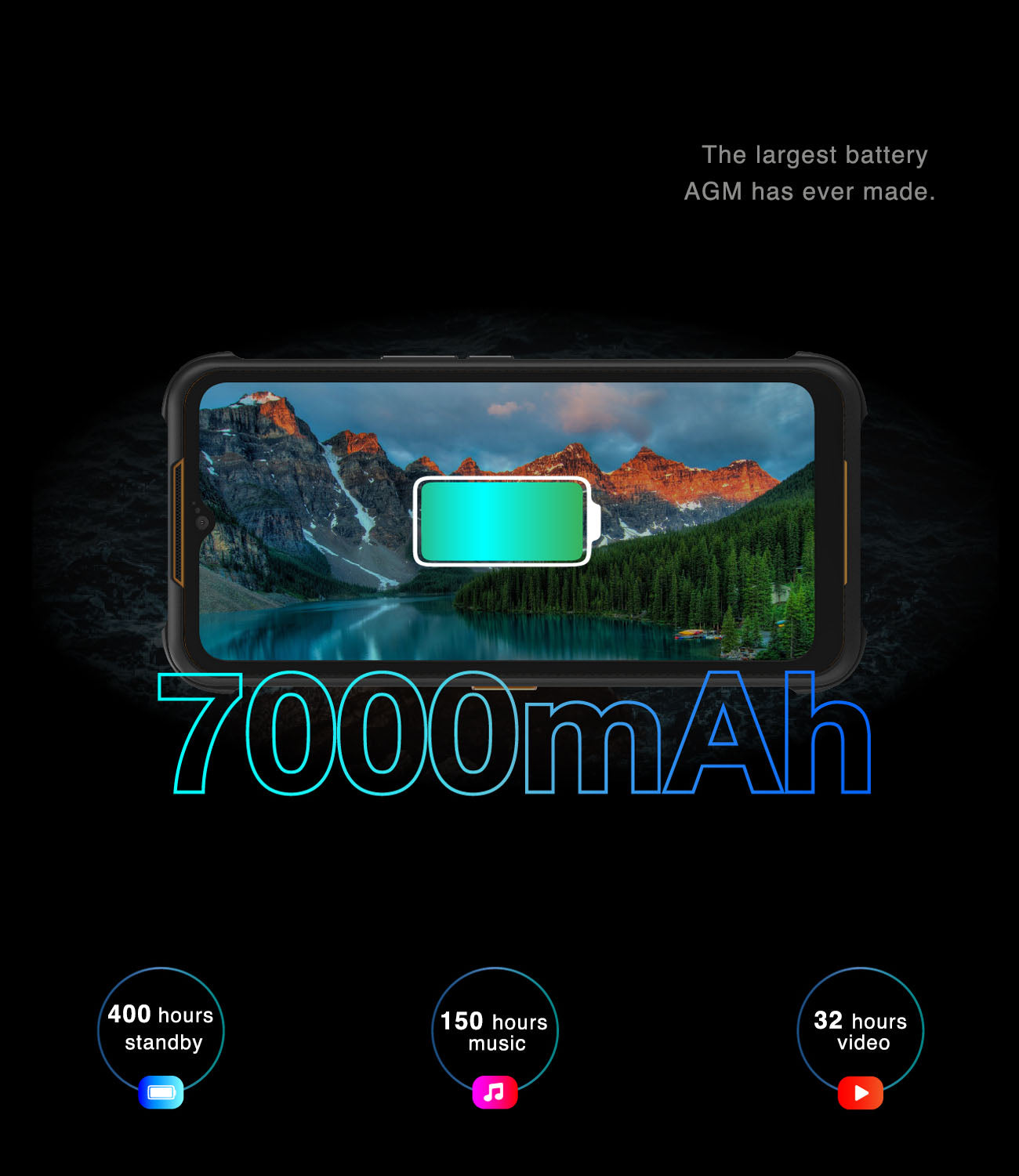 AN EXTENSIVE 7000mAh BATTERY
Last for more than 10 days.
Back up your outdoor experience with the 7000mAh big battery. It stays up for 400 hours standby, 150 hours of non-stop music, and 32 hours of video playback. Keep your party going on and on!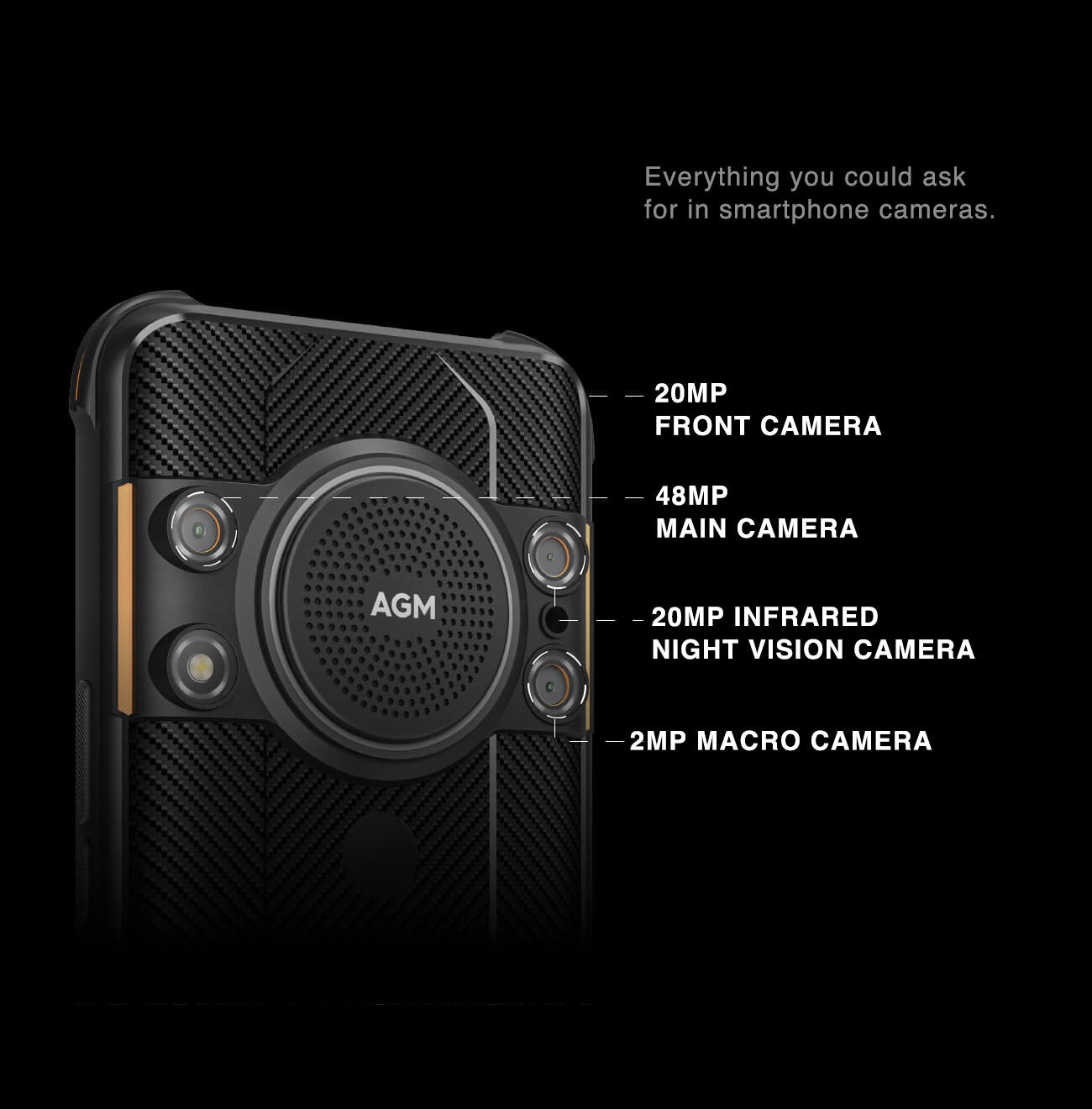 BURNS OUT THE BUDGET
The photos say more than the price! The AGM H5 answers all calls for photos and helps you see all the details you need daily and professionally. It keeps every memorable moment for you. No matter high or low. It includes an infrared night vision camera working in the pure dark, just like a surveillance camera or night vision goggles.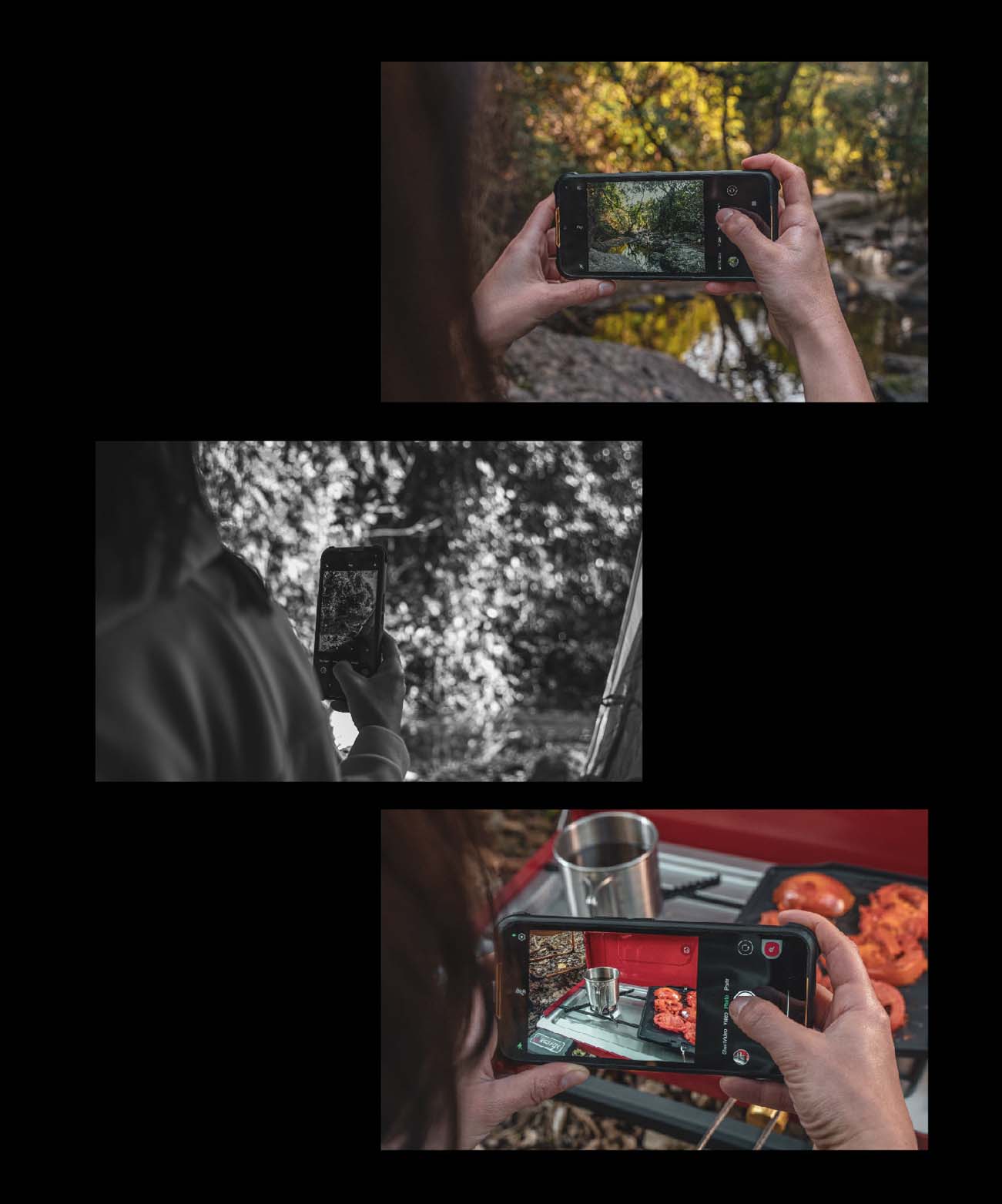 48MP MAIN CAMERA
Sensor: Samsung S5KGM2 Lens Quantity:6P Aperture:f1.79 4 Times Digital Zoom
20MP IR NIGHT VISION CAMERA
Sensor: Sony IMX350 Lens Quantity: 6P Aperture: f2.2
2MP MACRO CAMERA
Sensor: Gcoreinc GC02M2 Lens Quantity: 3P Aperture: f2.2 Object Distance: 3cm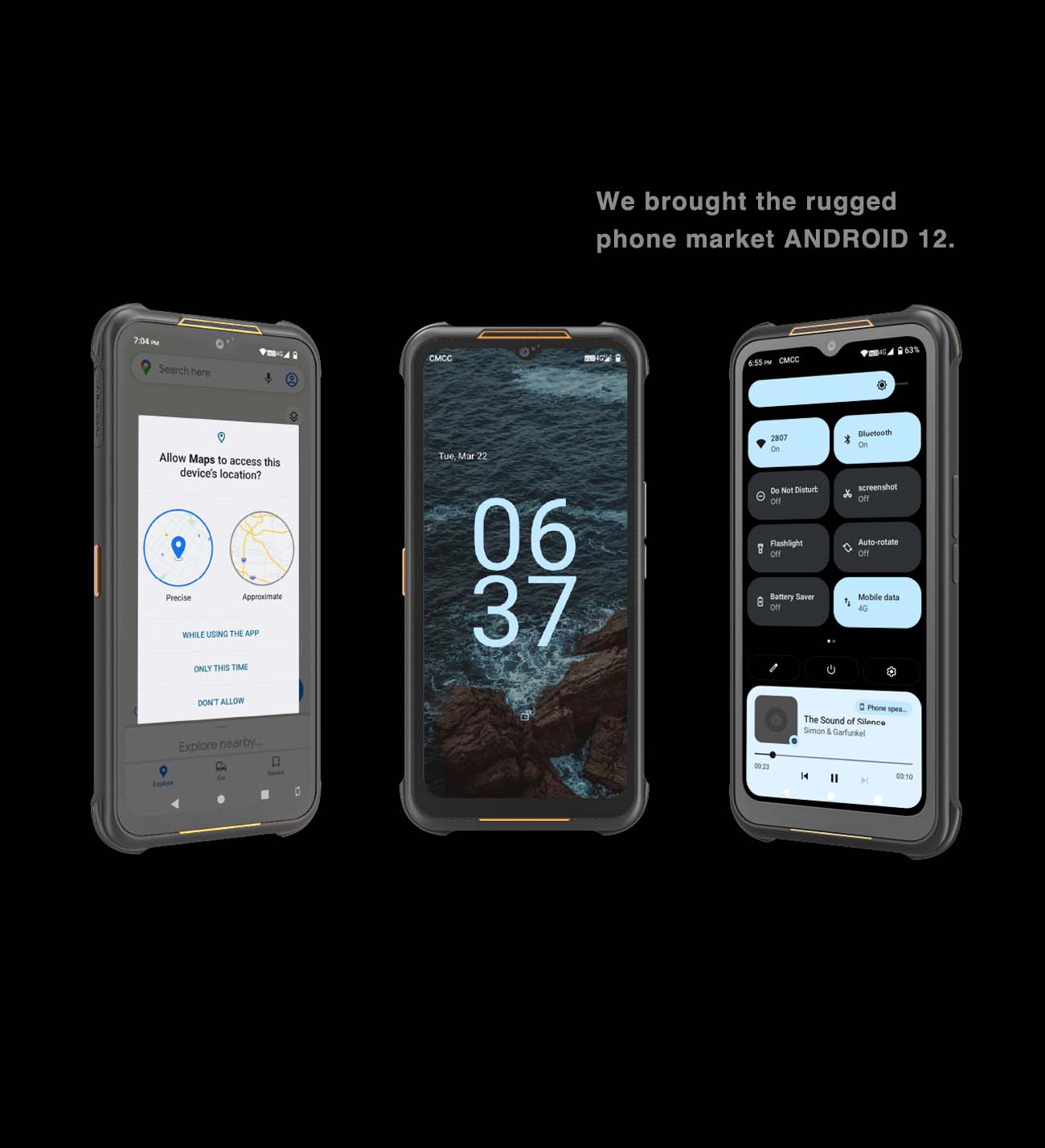 FIRST ANDROID 12 RUGGED PHONE
MORE PERSONAL, SAFE, AND EFFORTLESS THAN EVER BEFORE.
Be ready for the first-ever stock Android 12 rugged phone, and start your day in a smarter way! It is by far the Safest Smartphone Operation System*. You can now zip your data in the toughest system on the toughest phone. The latest Android 12 optimizes the performance to lift your loading time and step straight into a whole new world.
*According to Omedia's research.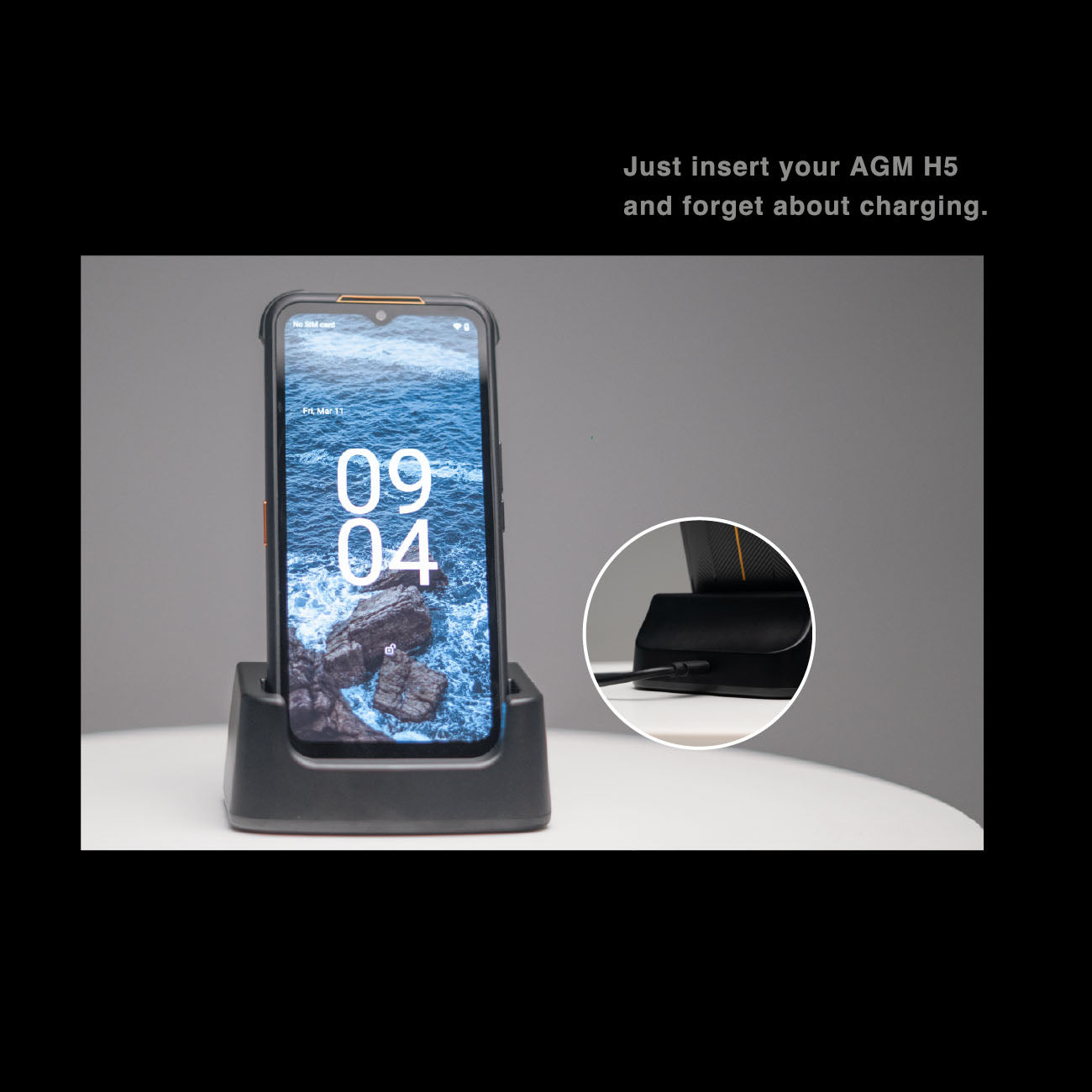 DOCK CHARGING
BEST CHARGING
10W Dock Charging
15W Wire Charging
Straightly attach the H5's back to charge without unplugging the rubber.* It only takes 10 seconds of installation, and it will be ready for unlimited charging! All you need is to plug in a reversible type-c cable in the back.
*The same charging dock works for AGM Glory.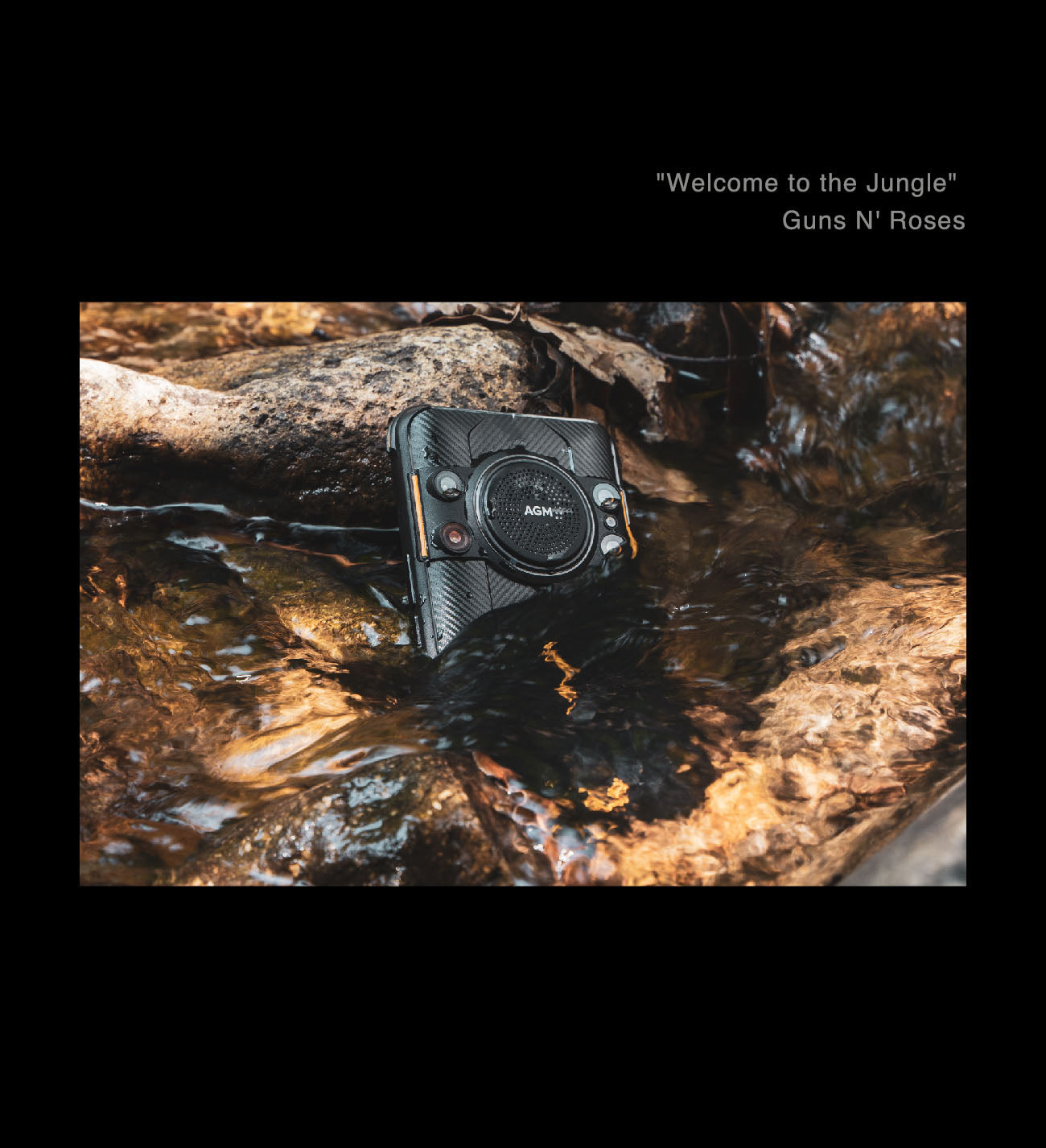 IT GETS TOUGHER EVERY DAY
IP68, IP69k, and MIL-STD-810H certification.
IP68 requires the phone to withstand water & dust ingression. IP69K specifically requires the phone to withstand high pressure and extreme temperature environments. The MIL-STD-810H stands for the latest 810H version of the American Military Standard. It suggests the phone must protect its function against drops, impacts, and hazardous crashes.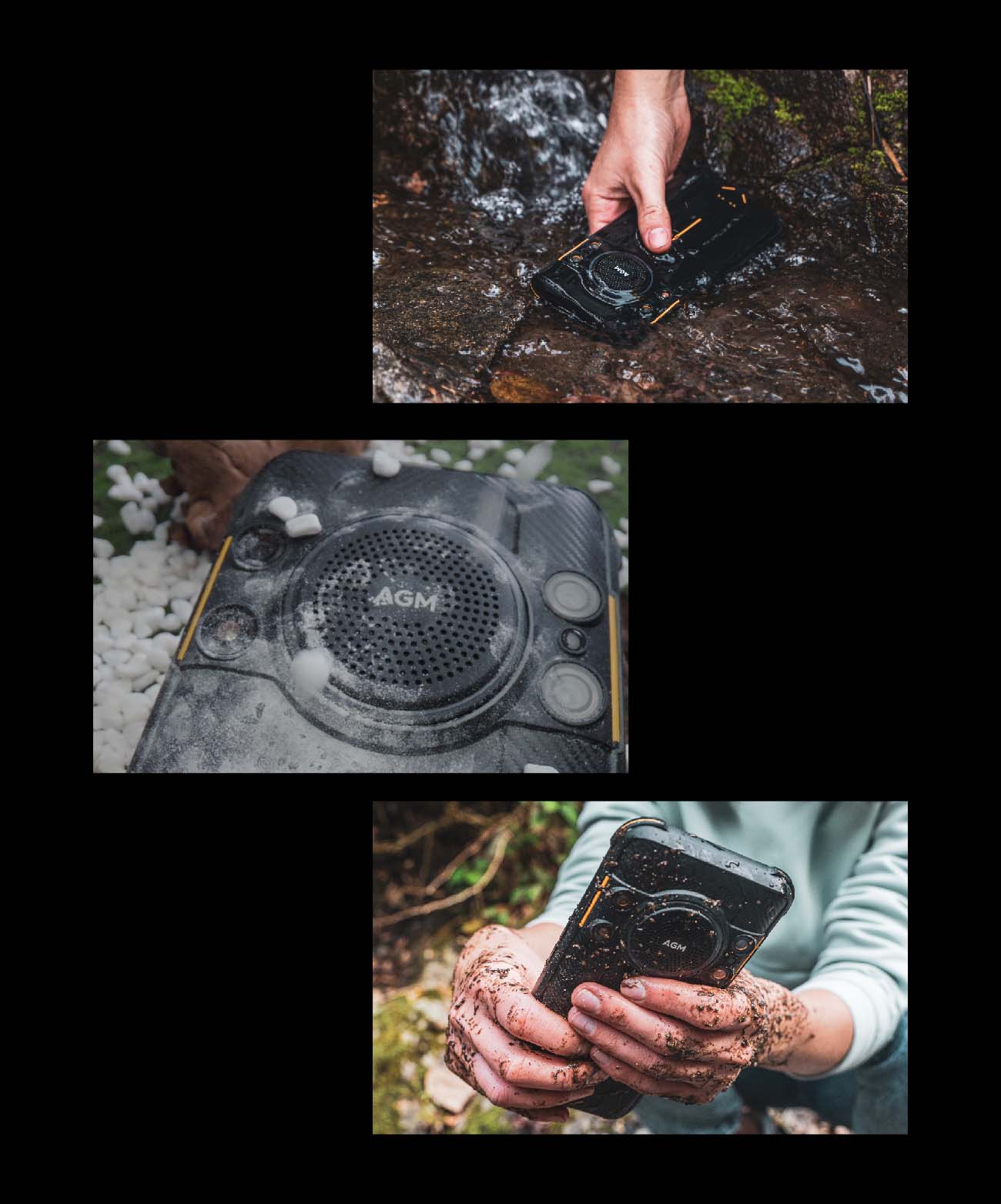 WATERPROOF
AGM H5 survives at least half an hour at 1.5m underwater.
DROP-PROOF
AGM H5 endures drops from up to 1.5 meters above the ground.
DUST-PROOF
AGM H5 shelters key components from 99% of the dust.*
*If dust or mud blocked your speaker, please use toothbrushes to clean the surface.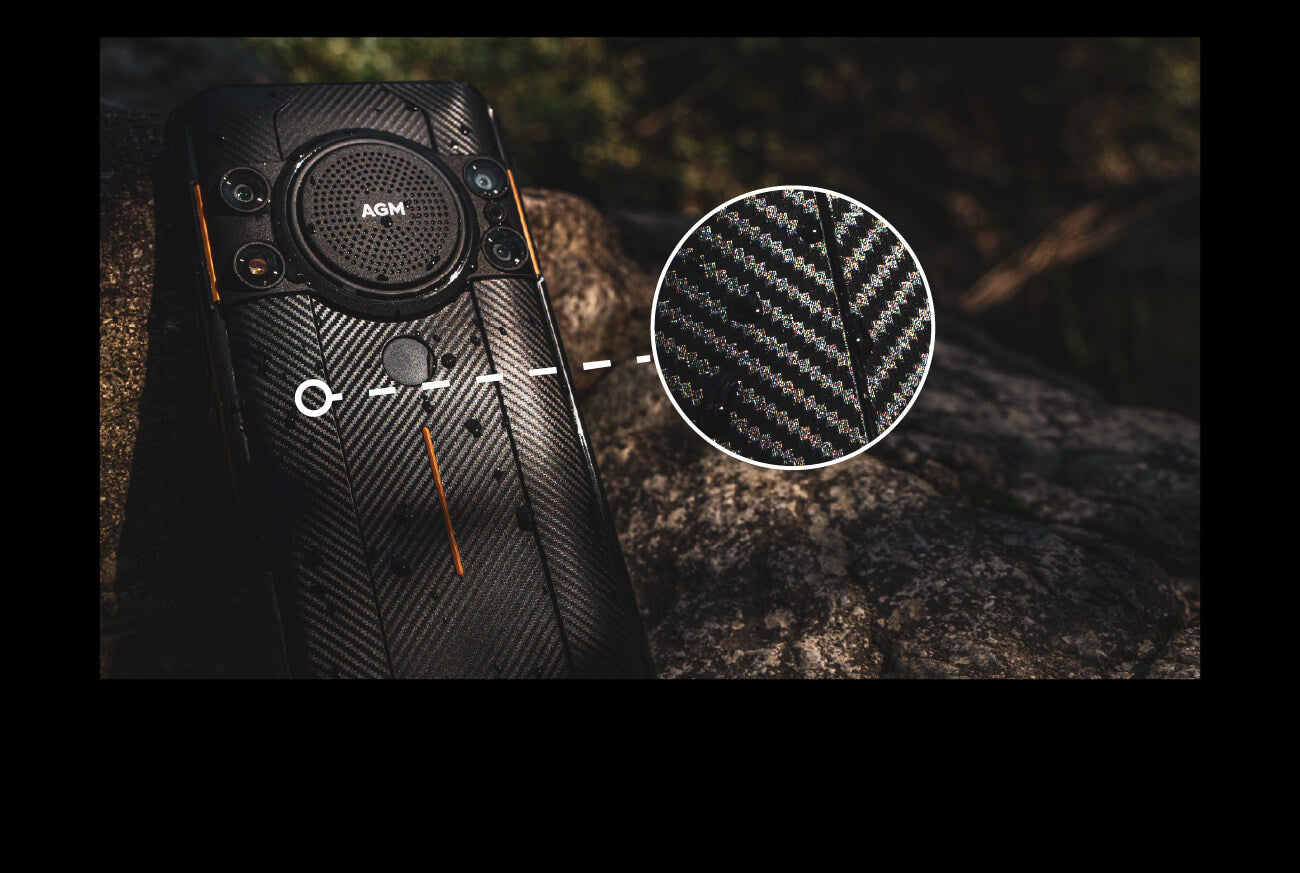 ARAMID-LIKE BACK SHIELD
The AGM H5's back shield is fabricated similarly to the aramid fiber*, a bulletproof material used for aerospace engineering and military equipment. It gives a unique and smooth texture. It makes H5's exterior cover harder against scratches.
*NOT the actual aramid fiber, but a similar fabrication.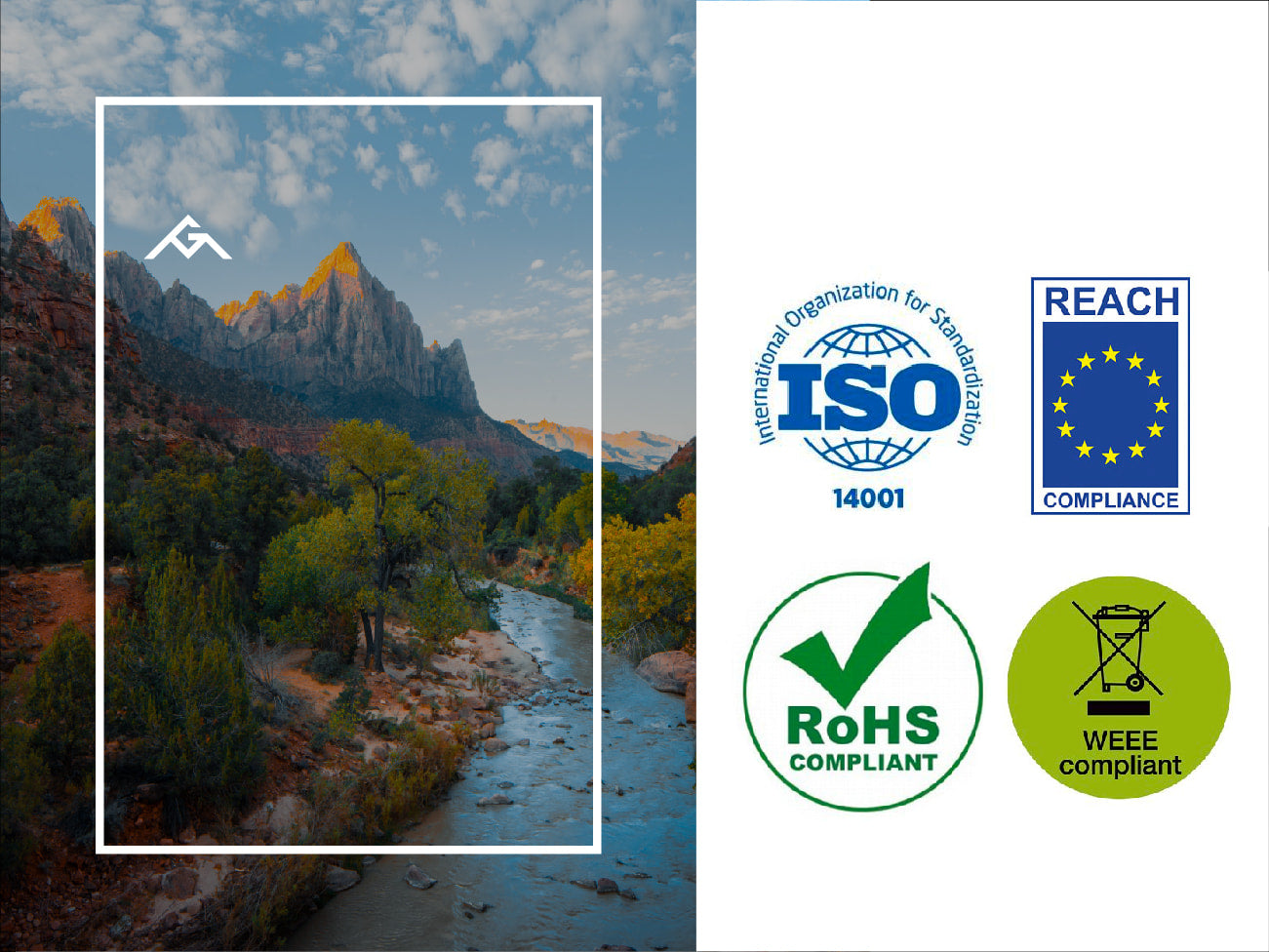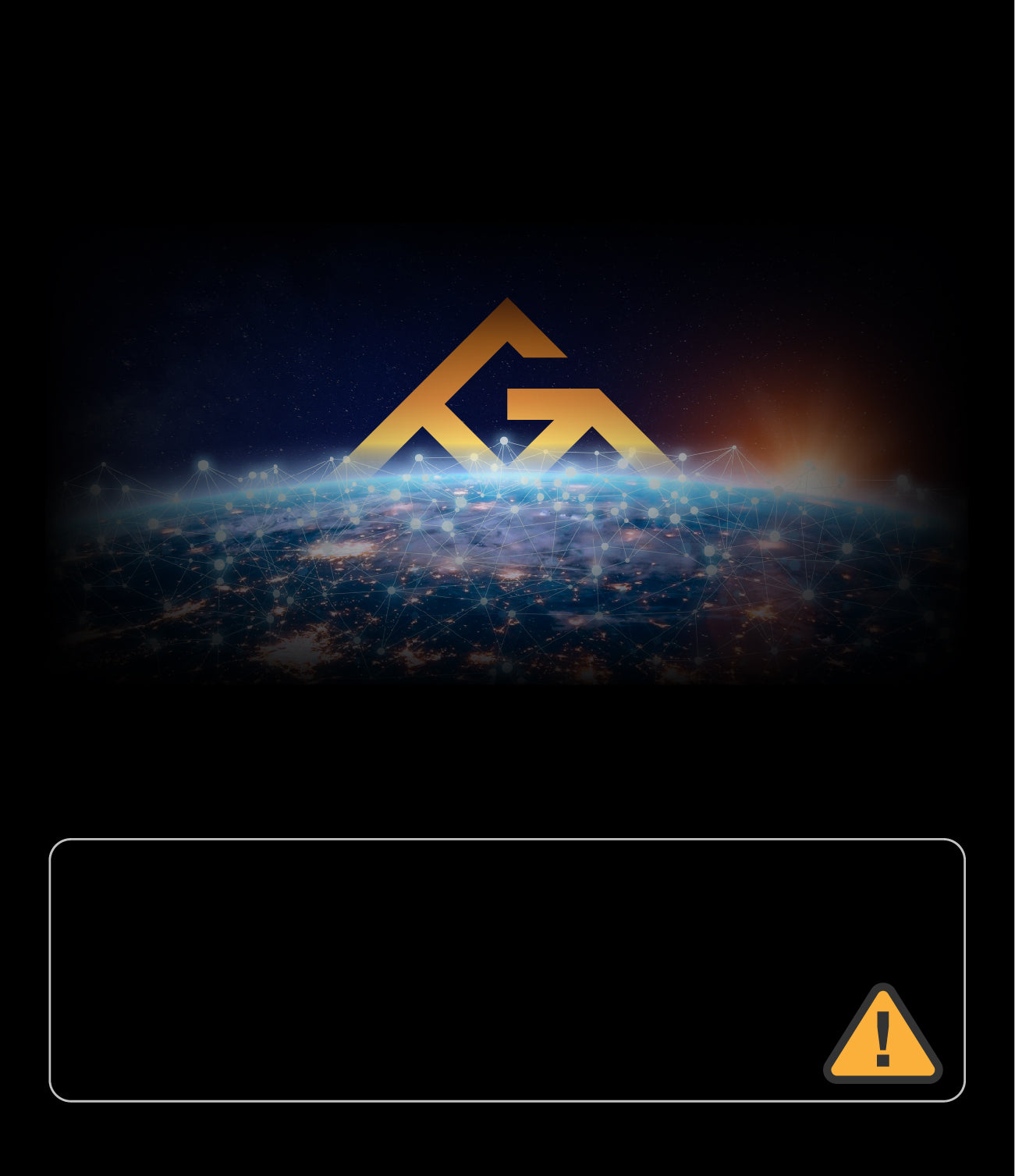 Explore the world in your hands.
AGM H5 connects to 4G/3G/2G mobile networks from T-mobile, MTC, Megafon, Vodafone, Orange, and other major mobile carriers.
Please check your local mobile carriers providing the following frequencies:
4GTDD B38/B39/B40/B41 FDD B1/B2/B3/B4/B5/B7/B8/B12/B13/B17/B18/B19/B20/B25/B26/B28A/B28B/B66
3G1/2/4/5/8
2G850/900/1800/1900MHz(B5/B8/B3/B2), BC0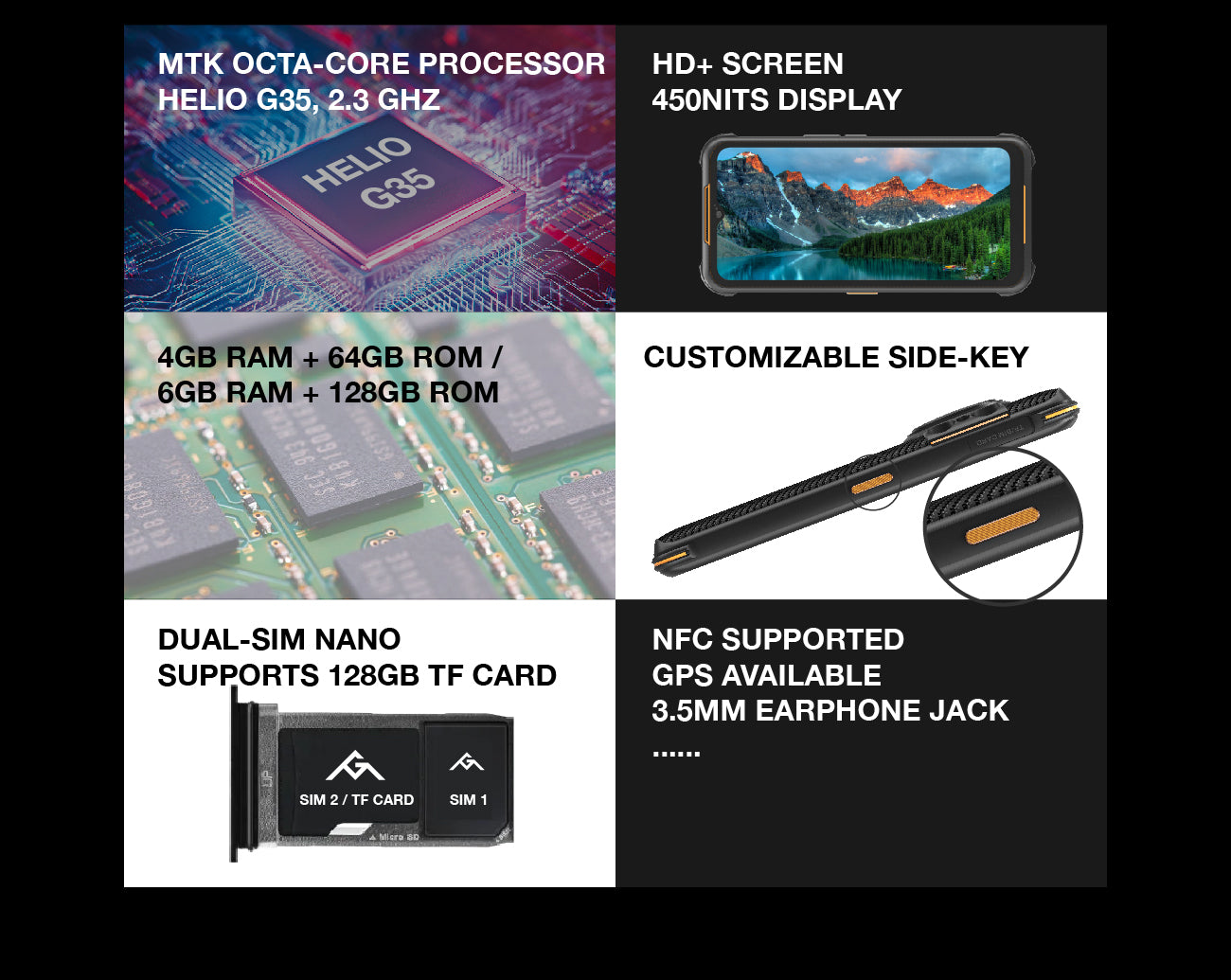 Buďte prvý, kto napíše príspevok k tejto položke.